Anesthesia Machine - BRS Research Table Top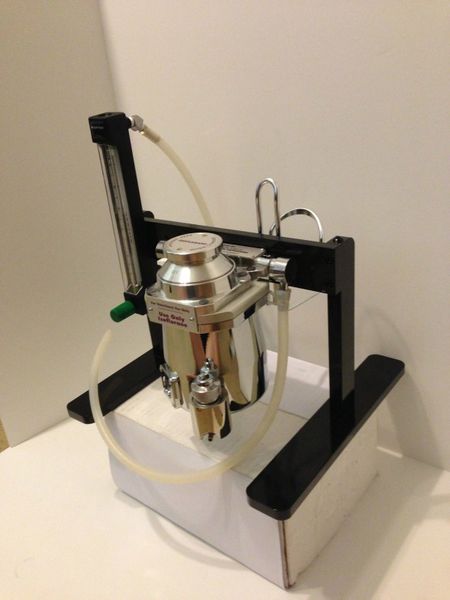 Anesthesia Machine - BRS Research Table Top
New Portable/Table top unit for animal research applications. Includes new TEC 3 type Isoflurane vaporizer. See our other listings for this unit with a used vaporizer.
Counter Top design, appx 12" x 12" space needed, appx 14" tall.
Works with any oxygen supply (E cylinder, H tanks, central oxygen systems or oxygen concentrators).
100% aluminum frame, powder coated in black..
Included 0-4 LPM oxygen flowmeter with oxygen quick flush valve, chrome plated/brass vaporizer inlet and outlet connectors, and 100% silicon tubing.
Accepts all regular vaporizers
Accepts all brands of anesthesia accessorizes (induction chambers, scavenging, multi animal manifolds, etc). 
Options availalbe to mount N2O flowmeters or make the unit a pole mount unit on 5 wheel base (call for pricing/additional information).
3 year warranty
See our other listings for Vaporizers, Oxygen hoses, Oxygen regulators, etc.
.
**** VETERINARY USE ONLY ****
Reviews