Heat Therapy Pump - RECONDITIONED..Gaymar TP-650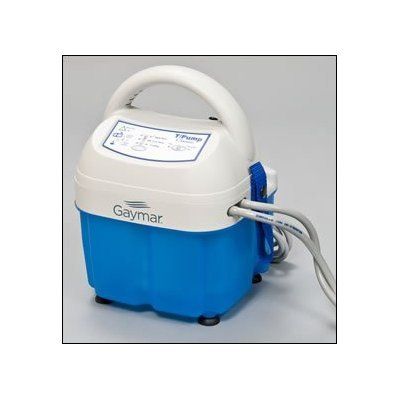 Heat Therapy Pump - RECONDITIONED..Gaymar TP-650
Reconditioned Gaymar TP-650
See out other listings for heavy duty pads in 4 sizes.
Please select the style of connectors you prefer. 3rd picture is colder style connectors and the last picture is clik-tite connectors.
If you do not have a current hot water pump, then select the "colder" style universal connectors as it gives you more options on pad manufacturers. If you have an existing pump, then we suggest you select the option that matches your current pump so you can use pads on either pump.
Very nice units, in good condition at less than 1/2 the price of new.
The Gaymar TP650 is a solid state water circulating pump. It features a LED display panel and selectable temperature settings, a 3 layer safety system, as well as audible and visual alarms. It has a temperature range from 10 to 42°C.

Reviews