Oxygen Hose w/D.I.S.S. fitting and optional Quick Connects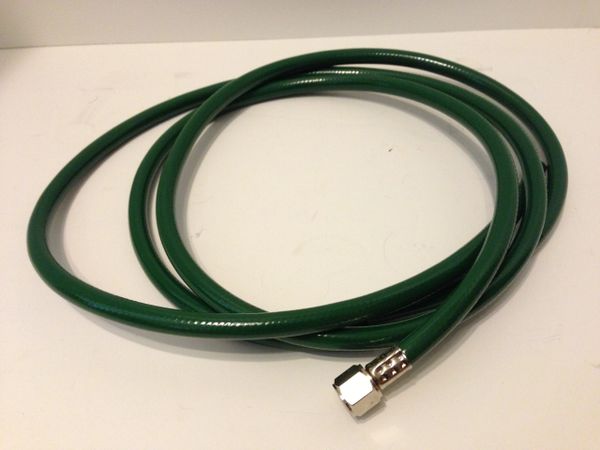 Oxygen Hose w/D.I.S.S. fitting and optional Quick Connects
Oxygen hose with standard D.I.S.S. female fittings on both ends. D.I.S.S. fittings are industry standard self-sealing (no teflon tape required) fittings that will screw directly onto almost all anesthesia machines, quick connects, regulators, flowmeters and most other medical devices.
You can also select to have a quick-connect fitting for one or both ends.
If you are using this for a central oxygen drop, consider adding our hose retractor (see separate listing)
If your need requires NPT (National Pipe Thread) fittings (not self-sealing) then call us (817-919-2285) and we can finish the hose with the required fitting for the same price.
Reviews